---
DEVON COUNTRYSIDE ACCESS FORUM
The Devon Countryside Access Forum is a statutory body set up by the County Council under the Countryside and Rights of Way Act 2000. They are currently asking for applications to join the forum. The role of the Forum is to improve public access to land for the purposes of open-air recreation and enjoyment. The Devon countryside is famous for its varied and beautiful landscape and the Forum will be helping to ensure that opportunities for access and exploration are fully considered.  If you are interested in finding out more about the forum please click on the link above.  Due to health reasons our President, Chris Ingram, has had to step down, leaving a vacancy. 
---
Informal Meeting October 2018 Report
In October we held an informal get together at the Fox and Hounds, Bridestowe, as a way of keeping in touch with members and anyone who is interested in improving off road riding.  We weren't sure how many people would come, but soon our small room at the back of the pub was full to bursting!
The committee gave updates on all that was going on, and the emphasis was on informal discussion with everyone chipping in.  Needless to say, we found plenty to talk about! Some of the topics were: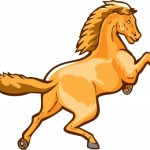 Agriculture bill and the need for all of us to lobby our MPs to make sure horse riding is included in the proposed public access.  South West Riders will write, but the more individuals who write the better!  So please write!  A little effort now could mean years of improved riding opportunities.
Pegasus Way, phase 2.  Hurray, hurray, we're almost there!  Phase 3 has started.
Fun ride.  Gretta gave a report on the Fun Ride which took place in glorious weather.  Fun rides are our major money earners, so she asked members if they knew of any suitable sites.  Lorry parking is always the problem.
Hartswood Lane, Lydford.  It was explained how typical this is of our work.  Years of trying to get it designated as a bridleway, but always coming up against new obstacles.  Still, we soldier on!

Hollow Moor.  Another on going saga.  Improvements have been made, but it is still not a ride for the faint hearted.  It was suggested that a group of local riders might be formed to keep up the pressure, backed by South West Riders.
Slippery roads. EX20 2QT Members had experienced problems with newly patched roads.  They were advised on the best way to approach Devon County Council.  We also felt it would be good if we could collate reports of all slippery roads.
Committee. Richard thinks we are all getting a bit long in the tooth!  Maybe so, but we are not quite ready to be retired to the field yet!  However, we would love some extra members.  It has been suggested that we have a meeting with anyone who might consider joining us, to explain what would be involved.  Attending the meeting wouldn't commit anyone!
Facebook. Following the meeting a Facebook page is in the process of being developed by one of members Jane Watkins … Watch this space!!
---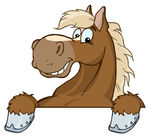 Please note that committee member, Gretta Madigan now has a new phone number, please visit our contact us page, thank you.
---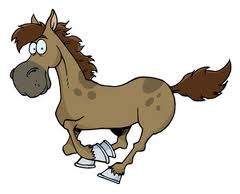 The email address for Devon County Council has been updated on the access page.
Our Access page regarding how to report issues with Public Rights of Way has just been updated with more advice and updated links.
---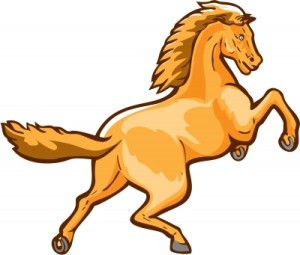 British Horse Society Leaflet Updates.
The Specifications & Standards of Bridleways leaflet link has been removed as it has be updated.
The British Horse Society have kindly provided the following link http://www.bhs.org.uk/access-and-bridleways/free-leaflets-and-advice .
This provides access to their Free Advice Web Page which contains guidance, information and leaflet
---
A
new Membership Form is now available on the Membership page.
Please help support South West Riders by becoming a member, To Help Us Achieve More Safe Off Road Riding.
Thank you.
---
GRANITE WAY
Please click on the following link – Granite Way – for an up to date leaflet about the route from Lydford to Okehampton. Improvement work is being done on the Lydford to Bridestowe section for easier access for Horse Riders, which is now open.  Please visit our Multi Use page for more routes and info.
---