---
RICHARD LEONARD
It is with great sadness that I have to inform you that Richard Leonard died a few days ago.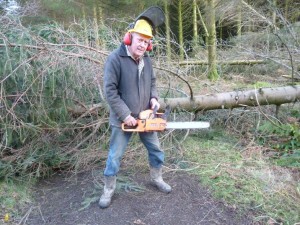 He and his late wife Avril, both very keen riders, joined the newly formed South West Riders committee some 20 years ago.
He was a keen committed member of the committee, bringing a huge knowledge of the local area and the people living there. I never knew him to miss a South West Riders committee meeting or the associated Ruby Riders committee. So generous with his time, he would use every opportunity to promote safe off road riding and was responsible for helping to attract our large membership.
Most of you will remember hosting our annual 'get together' with Richard's heart felt welcome and 'terrible' jokes.
When I look back on some of the major achievements of South West Riders – the Pegasus Way, multi-use trails, access to forestry, new safe road crossings, to name but a few, Richard was in the thick of it, giving it his full support and attention.
Well done Richard, you will be sadly missed.
Chris Ingram  (President of South West Riders)
---
AVRIL LEONARD
It is with great sadness and sorrow that I pass on to you all the news  that Avril died on 31st March 2020 with her husband Richard and daughter Alex at her bedside.
Avril was a founder member of South West Riders and sat on the committee until very recently for something approaching eighteen years. In those early years South West Riders faced hu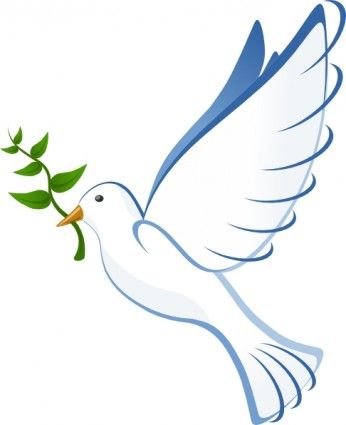 ge and difficult challenges raising the profile of horse riding to be on a par with other user groups, and we all owe Avril a huge debt of gratitude for all her hard work, constant support and enthusiasm.
She was passionate about her horse Cynewynn and she spent many happy hours accompanied by her husband Richard riding on Dartmoor and along the new and refurbished routes that South West Riders fought so hard to establish.
She was an integral part of South West Riders and she will be very sadly missed.
Our thoughts are also very much extended to her husband Richard, many of you will know him well, he must be devastated.  
Chris Ingram (President South West Riders)
---
PEGASUS TRAIL

Great news about Pegasus Trail. 
Stage 2 really is about to open.  After years of problems and setbacks the finishing touches are due to happen this week, weather permitting.  So you will soon be able to ride all the way from Bowerland Forest to Castle Cross.  We will let you know when we get the all clear.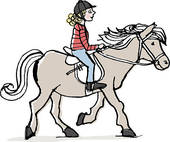 In the meantime, put 11 May in your diary.  We will have a little celebration with a couple of bottles of bubbly, and all are welcome to attend on foot, horseback or bike.
Our thanks must go to the Founder Members of South West Riders, whose vision started the whole process off so many years ago.
---
Holsworthy & District Rights of Way Meeting

Thursday 28th March 2019
7pm at Market Hall, Holsworthy
Run by Devon County Council
Public Rights of Way Department

What is it all about?  Devon County Council have for many years been doing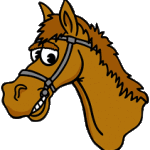 a parish by parish review of paths.  

It is the time to check that all the paths you ride are properly recorded.  If not, you may one day find you can no longer ride there.  

Are there paths which you cannot ride, but feel should be open?  

Are there "lost ways", which were used many years ago but now appear private?

Are there footpaths which you feel are rideable?
This is a great opportunity to improve the riding network.
The saying is "once a highway, always a highway".  This includes bridleways, so let's see if we can find some more!
Start the ball rolling on 28th March, then attend the South West Riders Get Together on 26 April to find out more about Lost Ways.
---
HOLLOW MOOR EXPLORATION FEBRUARY 2019
Background:  Hollow Moor is a beautiful area of culm grassland bog.  It is a protected Site of Special Scientific Interest (SSSI), with an unusable 3 mile east/west bridleway and a 1 mile north/south bridleway. Following joint working between South West Riders (SWR) and Devon County Council (DCC) 3 years ago, DCC carried out works to the north South route.
A local SWR member approached us recently to see if more could be done. South West Riders will support to the best of its ability, attempts by members to improve riding conditions.  Therefore a group of six set out last Sunday to explore Hollow Moor on foot.  This is what we found.
North South route we considered to be rideable with a calm, sure footed horse.  We would  recommend riding with company, and telling someone where you are going.  We have asked DCC to improve the way marking, and they have said that can be done.  Note.  When entering the moor from the Craythorn end, turn right and follow the hedgeline to the ford at the bottom.  (Conversely, if coming through the ford from the south keep to the hedgeline on your left).  After the ford you will find a cut path which you can follow to the Stonequarry exit.
Please let us know if you walk or ride this route.  We would love to know how you get on.
The east/west route is difficult.  We are hoping to walk the route with the DCC warden at the beginning of March, and we will keep you posted. 
Gretta
---
Please click here to view an article regarding LOST BRIDLEWAYS provided by Richard Leonard regarding the presentation at the AGM on 26th April 2019.
---
South West Riders AGM

On 26th April 2019

At Bridestowe Village Hall, Bridestowe, Okehampton, EX20 4EW
Doors open 6:30pm with AGM commencing at 7:00pm
This year will our first AGM. We will include election of officers including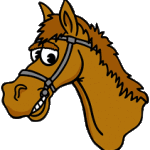 Chairman, Vice Chairperson, Secretary and Treasurer.
The Constitution will also be officially confirmed.  Please click here for Constitution and here for nomination forms for Officers.
Nominations close 5th April 2019.
We also have a presentation by Sarah Bucks and Lucy Wilson on retrieving Lost Ways.

A question and answer session to a panel of Sarah, Lucy, BHS representatives Will Steel and Phillip Hackett.
There will be refreshments and a raffle.
All are welcome. 
FREE ENTRY.
If you can confirm attendance with Richard Leonard to help with the refreshment requirements before the meeting that would be a great help.
---
DEVON COUNTRYSIDE ACCESS FORUM
The Devon Countryside Access Forum is a statutory body set up by the County Council under the Countryside and Rights of Way Act 2000. They are currently asking for applications to join the forum. The role of the Forum is to improve public access to land for the purposes of open-air recreation and enjoyment. The Devon countryside is famous for its varied and beautiful landscape and the Forum will be helping to ensure that opportunities for access and exploration are fully considered.  If you are interested in finding out more about the forum please click on the link above.  Due to health reasons our President, Chris Ingram, has had to step down, leaving a vacancy. 
---
Informal Meeting October 2018 Report
In October we held an informal get together at the Fox and Hounds, Bridestowe, as a way of keeping in touch with members and anyone who is interested in improving off road riding.  We weren't sure how many people would come, but soon our small room at the back of the pub was full to bursting!
The committee gave updates on all that was going on, and the emphasis was on informal discussion with everyone chipping in.  Needless to say, we found plenty to talk about! Some of the topics were: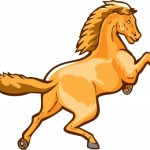 Agriculture bill and the need for all of us to lobby our MPs to make sure horse riding is included in the proposed public access.  South West Riders will write, but the more individuals who write the better!  So please write!  A little effort now could mean years of improved riding opportunities.
Pegasus Way, phase 2.  Hurray, hurray, we're almost there!  Phase 3 has started.
Fun ride.  Gretta gave a report on the Fun Ride which took place in glorious weather.  Fun rides are our major money earners, so she asked members if they knew of any suitable sites.  Lorry parking is always the problem.
Hartswood Lane, Lydford.  It was explained how typical this is of our work.  Years of trying to get it designated as a bridleway, but always coming up against new obstacles.  Still, we soldier on!

Hollow Moor.  Another on going saga.  Improvements have been made, but it is still not a ride for the faint hearted.  It was suggested that a group of local riders might be formed to keep up the pressure, backed by South West Riders.
Slippery roads. EX20 2QT Members had experienced problems with newly patched roads.  They were advised on the best way to approach Devon County Council.  We also felt it would be good if we could collate reports of all slippery roads.
Committee. Richard thinks we are all getting a bit long in the tooth!  Maybe so, but we are not quite ready to be retired to the field yet!  However, we would love some extra members.  It has been suggested that we have a meeting with anyone who might consider joining us, to explain what would be involved.  Attending the meeting wouldn't commit anyone!
Facebook. Following the meeting a Facebook page is in the process of being developed by one of members Jane Watkins … Watch this space!!
---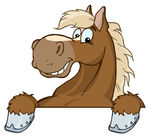 Please note that committee member, Gretta Madigan now has a new phone number, please visit our contact us page, thank you.
---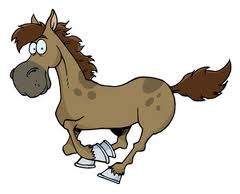 The email address for Devon County Council has been updated on the access page.
Our Access page regarding how to report issues with Public Rights of Way has just been updated with more advice and updated links.
---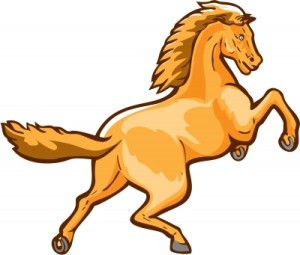 British Horse Society Leaflet Updates.
The Specifications & Standards of Bridleways leaflet link has been removed as it has be updated.
The British Horse Society have kindly provided the following link http://www.bhs.org.uk/access-and-bridleways/free-leaflets-and-advice .
This provides access to their Free Advice Web Page which contains guidance, information and leaflet
---
A
new Membership Form is now available on the Membership page.
Please help support South West Riders by becoming a member, To Help Us Achieve More Safe Off Road Riding.
Thank you.
---
GRANITE WAY
Please click on the following link – Granite Way – for an up to date leaflet about the route from Lydford to Okehampton. Improvement work is being done on the Lydford to Bridestowe section for easier access for Horse Riders, which is now open.  Please visit our Multi Use page for more routes and info.
---