Annual Get-Together 2017 Report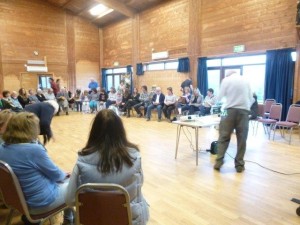 On the 7th April 2017 we held our Annual Get-Together at Bridestowe Parish Hall.
The meeting was exceptionally well attended and we welcomed many new members to South West Riders.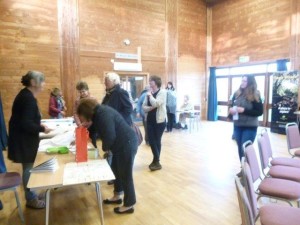 We had speakers from Devon County Council Rights of Way Team, who updated us on their news and ongoing projects.  There was a most enlightening talk from Marie Franco from Horse and Heart based on Dartmoor.  She has accumulated a tremendous amount of expertise and understanding about why horses (and their owners) behave as they do, giving us help to enrich and improve both the horses and our lives.  We would like to thank both Devon County Council and Marie Franco in supporting our event.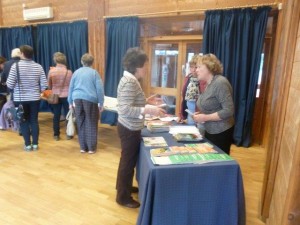 Despite the hall undergoing extensive repairs it did not stop us providing our usual refreshments and giving everyone a chance to get together at the end to talk about their experiences.
---
Tamar Trails User Info
You may like to know that a Park Run (an increasingly popular national scheme where runners do a set route and get timed) will take place every Saturday morning from 9 till 10 at the Tamar Trails.  This means that the car park will be congested and there will be a lot of runners on a section of the Trails. You may like to avoid this busy time.

If this is the only time you can ride there is very limited parking in the lay-by on the road leading down to Morwellham, off the Gulworthy to Bere Alston road. You can then access the Trails from the Canal Portal and do a linear route.