---
When South West Riders first heard that Fingle Woods, near Dunsford, Devon,  had been purchased by Woodland Trust/National Trust and that they intended the public to have access, South West Riders contacted them and asked that horse riders would be included.
We are pleased to tell you that they have indeed taken that on board and although they are still marking the trails, riders can ride them now if you feel like exploring.
The woods are open to various user groups so please be aware that you might meet them on the trails and be courteous and considerate.
They would really like feedback from riders so if any of you do ride there, please contact us with your experience and we will in turn pass it on.  We hope you will try and enjoy the vast amount of off-road riding here.  Their Blog can be followed here https://finglewoods.org.uk.
---
Blocked Drain Report on the Pegasus Way.

There is a responsibility on us all and to keep an eye on the bridleways we use. If there is a problem (such as a fallen branch) and we can fix it ourselves then we should try and do so. Sometimes, however, the problem can be too large. The drain in the photos on the Pegasus way was completely blocked with water flowing over the top and seriously eroding the bridleway. South West Riders Safety & Highways Officer, Richard Leonard tried to clear it with drain rods and was unable to do so.
Richard then called in John Baker, the local Bridleways Officer but even working together they were unable to clear it. John then called in a contractor who had to dig the drain out, clear the blockage and reinstate it. A big job but a stitch in time saves nine.
If you are aware of any problems which you can't deal with then don't forget to report it direct to The Public Rights of Way Team of Devon County Council, click here for our Access Page. Let us know as well by E mailing on richard.menfreya@gmail.com. 
The blue bridleway signs have a tendency to become illegible with the passage of time. If you are aware of any with this problem let D.C.C. know and they will replace them. 
 Working together we can keep our bridleways in good condition.
---
The 2015 Self-Closing Gates Trial Research has now been released.  This was conducted by Natural England and in partnership with British Horse Society (BHS).  For further information and to read the comprehensive report please click here.

---
Please click here to read an recent article printed in the Daily Telegraph regarding losses of Bridleways to Developers.
---
Please click here to read a recent article printed in The Western Morning News regarding Shooting and Public Rights of Way.

---
Bowerland Plantation Updates

Further update is Fountain Forestry will be working to clear remaining fallen trees and make the Bridleway fully accessible very soon.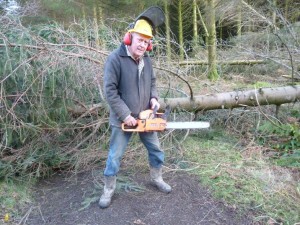 With the very windy weather of late the Bowerland Plantation has suffered a number of blockages from fallen trees. Frank and Richard have been out in all weathers clearing the majority of the blockages and ensuring that the bridleway has been kept open for everybody to use. There are some trees that need further attention and have been reported to Devon County Council Rights of Way Department.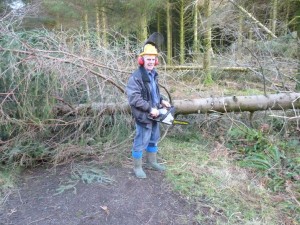 The surface of this bridleway is quite exceptionally hardwearing to all the wet weather and is incredibly useful as everywhere else descends in to a boggy mess. The only damage that is sometimes caused is from heavy four wheel drive vehicles using it. It really is a first rate job and a perfect example of how this sort of thing ought to be done. Many thanks to Devon County Council Rights of Way department
With the weather conditions in mind please do report any blockages etc that you come across with the Public Rights of Way Department, details of how to on our Access Page.
---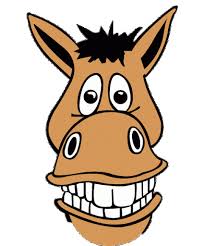 Straight from the Horses Mouth!! 
South West Riders are holding a Fun Ride on 3rd June 2018.  This is being held on Roborough Common, Yelverton. Between 10am – 12pm.  Approx 12 miles but can be shortened.  For full details please click here 
---
South West Riders committee and members were recently invited by Devon and Somerset Fire and Rescue Service to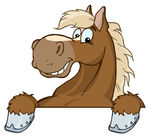 attend a demonstration on the Rescue work they provide regarding horses and associated animals.  This was a very informative and successful visit.
A full report and photos can be viewed by clicking here. 
We would like to thank Terry Hutchings and his team for such a fascinating insight into the work that they do to.  As a note of interest the Fire Service were involved with a rescue of a horse on Dartmoor near Princetown very recently, please click here to read a full report on The Western Morning Newspaper website.
Whilst on the visit the Fire Service provided us with  "How could You help in an Emergency and What Should I Do?" cards.  Please click on the link to read them
---
Annual Get-Together Report

At the 2015 South West Riders Annual Get Together in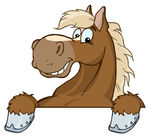 Bridestowe, a riveting presentation was given by Terry Hutchings from Devon & Somerset Fire Service, on fire safety in an equestrian environment and animal rescue including real life footage
Particularly poignant was a rescue in which 2 ridden horses were crossing a bridge over a river, when it gave way, the horses legs went through trapping them – the stuff nightmares are made of for horse riders – The audience were engrossed, no doubt picturing themselves in a similar situation and breathed a sigh of relief when the horses were at last seen walking away.
It was also explained, the importance of having a plan including details of the order in which to carry it out, should an emergency occur. Informative cards were handed out listing how you could help in an emergency and the information the services are likely to need, be it a fire or a rescue.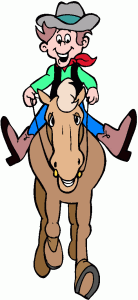 Steve Gardner, Devon County Council, gave an innovative power point update on bridleways and multi-use routes in Devon, many of which had been instigated by SW Riders, which included the continuation of the Pegasus Way, which currently runs from Dartmoor to Venn Down Gates (A3079). Phase 2 continuing from Venn Down Gates to Halwill is now under construction and will, when completed, make 14 ½ miles of bridleway with breathtaking views.
We are very grateful to both speakers.
The evening finished with refreshments and a draw.

Thank you to everyone who attended. We would now be really grateful if those of you who were unable to attend could send us your subs for this year. We are heavily committed on a number of projects and our administration costs continue to rise. If we are to continue to make a difference it is essential that we can demonstrate we have a strong and active membership. It still only costs £4 for individual membership and £6 for family membership which compared to the BHS is virtually nothing. Membership forms are available on the Membership page.
---
 South West Riders have been made aware of a planning application for a 77m/253ft high Wind Turbine at Wrays Barton, Lewdown, Devon.  This is close to bridleways in the area.  To view the  plans visit West Devon Borough Council or for more information visit www.saltag.org.
---
Annual Meeting Report June 2014
Firstly thank you to all of you who attended our annual meeting.
Our President, Chris Ingram updated us on The Granite Way opening a new section at Bridestowe Station, providing Multi Use access including Horse Riders. This gives a new route onto Dartmoor.
We had four Wardens who provided a wealth of information on Public Rights of Way and how to contact them in the event of an access problem.
From Devon County Council, Helen Clayton and John Baker kindly attended. If you have a problem or want to raise a query always report to Devon County Council using their fault reporting service customer@devon.gov.uk.
Helen Clayton can be contacted via helen.clayton@devon.gov.co.uk. Please always use the complaints email first or as well because this will officially log the issue and if you don't get a satisfactory answer let us know as we will follow it up for you.
The Dartmoor National Park Ranger was Robert Taylor. He can be contacted via rtaylor@dartmoor-npa.gov.uk or 01626 104542 or 07711104542.
The Forestry Commission Ranger was Tim Powle. He can be contacted via tim.powles@forestry.gsi.gov.uk or 01392 854251 or 07990848720.
All of these people were most helpful and informative and displayed a keen wish to assist us with our problems. It may be that your problem is not covered by them as individuals but they will ensure that your problem gets to the right person. You should always get a response. Please keep us informed as to what is going on.
The evening also included a Fun Quiz, which got the brain cells working!, a Raffle, Refreshments and the opportunity to talk to the Wardens individually.
---
Tavistock to Bere Alston Railway Line.
An exciting new route for horse riders? For many years Devon County Council and West Devon District Council have worked with partners to try to reopen this railway line.  It had also been hoped that a cycle path  could be created along the  line until it reopened for rail use. Thereafter,  the cycle path would run parallel to the railway line.  It has now been decided to concentrate on the railway use only, with a new cycle path being created in the area.  It is hoped to link the Tamar Trails (excellent example of multi use tracks) to Tavistock.
 South West Riders have been urging DCC to follow their protocol and to make any new routes multi use, unless there is a very good reason to prevent it.  This would make a wonderful horse riding route for the many riders on the Bere Peninsula and allow access to open moorland riding via Tavistock.  We are continuing to work with DCC to try to ensure that any new routes are indeed multi use.
Gretta Madigan.
Devon County Council has provided some of the photos contained within this website.